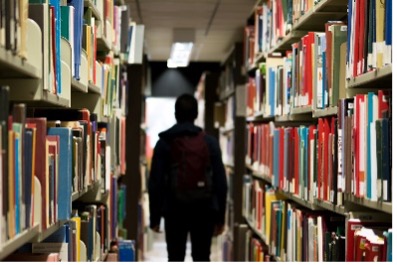 Education is part of the wider safeguarding system for children and young people. Education professionals must work with local authorities, the police, health and other services to protect children and young people from harm.
Education staff should listen to your concerns and work with you to safeguard your child. However, if you, a teacher, the police or another professional think your child is being criminally exploited, Children's Services should be contacted.
The powers and duties for education are outlined in the following:
Education Act 2002
Additional Learning Needs and Education Tribunal (Wales) Act 2018
Well-being of Future Generations (Wales) Act 2015
Equality Act 2010
Keeping Learners Safe 2021
Children Act 1989
Education Act 2002
Under section 175 of the Education Act 2002, Welsh Ministers have powers to safeguard children and young people and to promote their welfare. To do this, local authorities, further education institutions, and governing bodies of maintained schools have roles and responsibilities for safeguarding children and young people.
All education settings should have a Designated Safeguarding Lead (DSL) who should provide parents and teachers with advice and support.
When a child or young person is suspected of being criminally exploited, you can talk to the DSL, teacher or other education professional about your concerns.
Where there is sufficient evidence of criminal exploitation, they should make a referral to children's services. If you do not have enough evidence to make a referral, the DSL, teacher or another education professional should help you to record your concerns and gather evidence of your child's criminal exploitation.
The Designated Safeguarding Lead can direct you to local organisations that specialise in supporting young people who have been criminally exploited.
Additional Learning Needs and Education Tribunal (Wales) Act 2018
Under the Additional Learning Needs and Education Tribunal (Wales) Act 2018, the term 'additional learning need' refers learning, physical or sensory needs that make it harder for children and young people to learn compared with other children or young people of the same age. Additional learning need replaces existing terms such as  'special educational needs' or 'learning difficulties and/or disabilities'.
Section 10 of the Act states that Individual Development Plans (IDPs) should be created for every young person up to the age of 25 who has an additional learning need, regardless of the severity.
Individual Development Plans replace Statements and Individual Education Plans for children and young people on the School Action or School Action Plus system. Education providers are responsible for identifying young people with additional learning needs. The plan should be reviewed regularly and updated to meet the care and support needs of the child or young person, where appropriate. It is either the responsibility of schools or local authority.
Well-being of Future Generations (Wales) Act 2015
Under the Well-being of Future Generations (Wales) Act 2015, education professionals should promote the social, economic, environmental and cultural well-being of children and young people across their lifetime.
Education professionals should help children and young people to fulfil their potential regardless of their background or personal circumstances.
Equality Act 2010
The Equality Act 2010 places a legal duty on governing bodies and education providers to ensure their practice does not discriminate against children and young people who are pupils at, or who are applying to, a school. This includes children and young people who are absent, have been temporarily excluded and former pupils of the education setting.
The Act protects everyone from discrimination, harassment and victimisation based on protected characteristics, which include disability, race, religion or belief, sex, sexual orientation, gender reassignment, marriage and civil partnership, pregnancy and maternity. The Act also considers socio-economic inequalities.
Keeping Learners Safe 2021
The Keeping Learners Safe (2021) guidance states that education settings have a legal duty to protect and promote young people's well-being up until the age of 18. Education settings have a responsibility for safeguarding their pupils and students.
The guidance says that education professionals should ensure that children and young people are protected from abuse, neglect and other forms of harm. They should create and maintain a safe learning environment and develop children and young people's understanding, awareness and resilience through the curriculum.
The Keeping Learners Safe (2021) guidance must be followed by nurseries, schools, governing bodies, further education colleges and local authorities. It is also recommended for youth services, work-based learning providers, EOTAS providers and higher education providers.
When a child or young person is suspected of being criminally exploited, education professionals must take action to address the concerns and work in partnership with other agencies, where appropriate.
Children Act 1989
Under section 47 of the Children Act 1989, a multi-agency strategy discussion or meeting must be held when child criminal exploitation is suspected. This process is led by a social worker from Children's Services.
The social worker may invite a teacher, lecturer or another education professional to contribute to the multi-agency discussion or meeting. The education professional will be asked to provide information about the child and the child criminal exploitation. This information will be shared during the meeting with you, your child and other professionals.
Talking to education professionals
Your child should not be blamed or punished for being criminally exploited.
It is in your and your child's interest to work with education professionals. Education professionals do not spend as much time with your child so they may not have seen the warning signs. They may ask for more evidence. You should try to be firm but polite. Make a note of any warning signs you have noticed and what education professionals have said they will do to help protect your child.
Record times and dates when you have spoken to education staff. This should include a description of what was discussed and any proposed actions.
The education setting should offer extra support to pupils who are struggling academically.
Regardless of ability, education professionals should have high aspirations for all children and young people.
Your child should have access to someone they trust and feel comfortable talking to within the school or college environment.
This may be a teacher, teaching assistant or a youth support worker.
Your child should be made to feel safe in their education setting. They should also feel welcome and supported to learn:
"Making them feel a part of something in school where they're building their friendships and, for example, enrolling them in clubs – giving them a sense of responsibility – something that they can feel a part of"
(Young person interview).
You may want to ask for extra support during transitions.
This may be when your child is making the transition from primary to secondary school, secondary school to college or when moving into employment. Speak to education staff to see what help and support is available.
If your child is getting into trouble and at risk of being excluded, you should speak to a teacher, lecturer, DSL, or other education professional the school about your concerns.