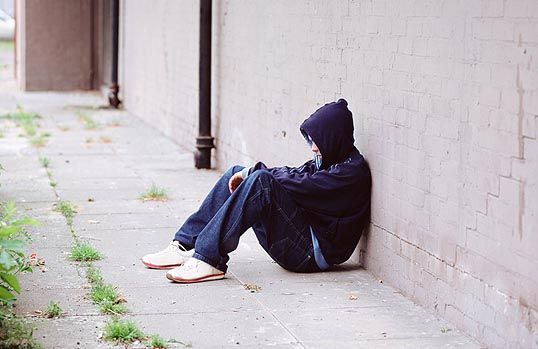 Going missing can be the biggest sign that a child is being criminally exploited. This may start gradually with short disappearances, or your child may disappear for days or weeks. You should always report your child missing to the police.
"And then it just got to the point where it was like, he was out the whole day and back in the early hours of the morning, and again I just couldn't work out what he was doing"
(Parent interview)
Young people may feel they have to disappear to survive and avoid harm to themselves and their families.
Exploiters may tell young people that they'll get into trouble if they 'snitch', that they will be arrested, or their parents will get into trouble. These are all techniques to stop you and your child from asking for help and support.
The All Wales Practice Guidance: Safeguarding Young People who go Missing from Home or Care (2019) sets out what should happen when a child or young person goes missing.
What to do when your child goes missing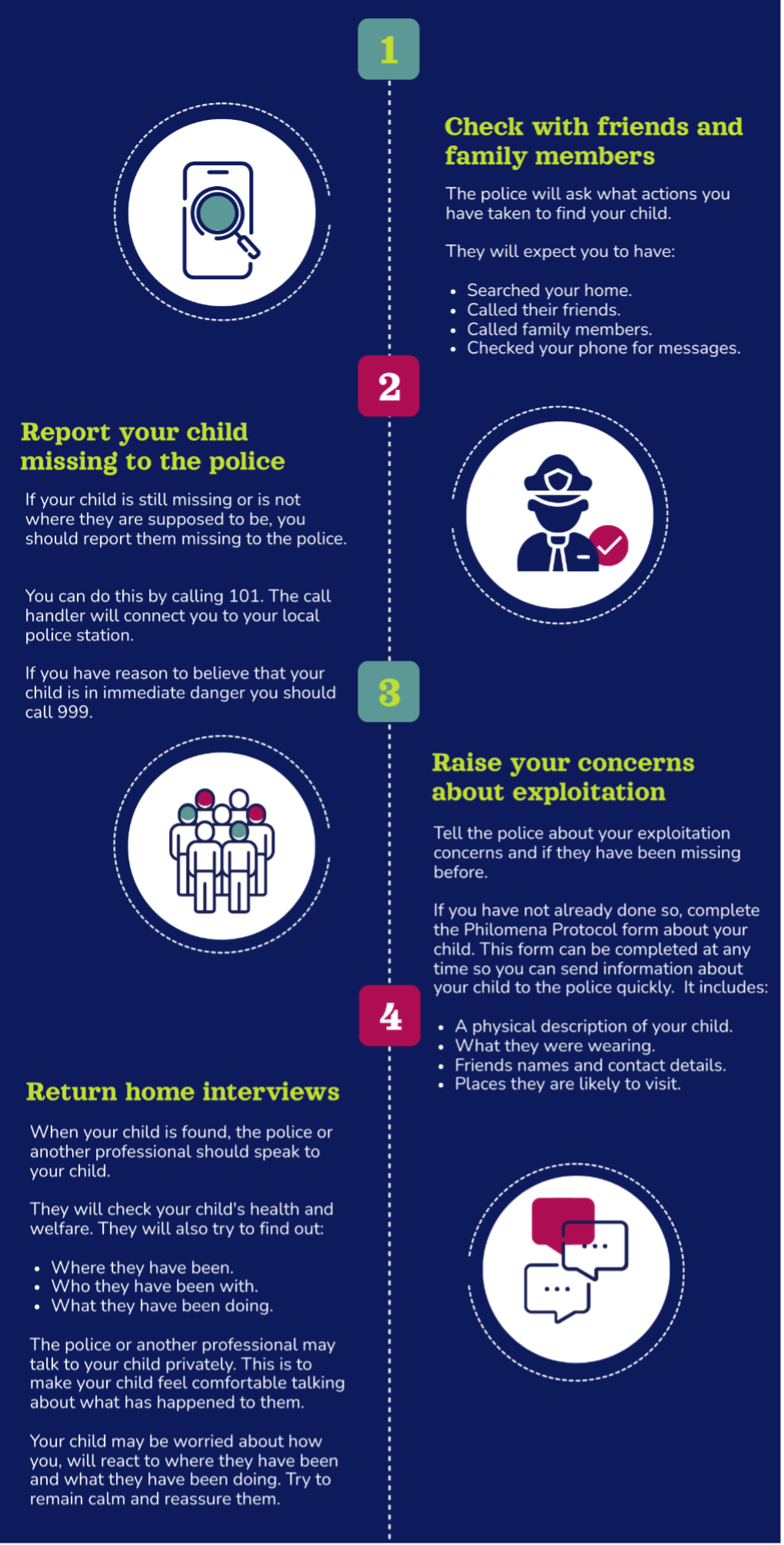 How will services respond when my child goes missing?