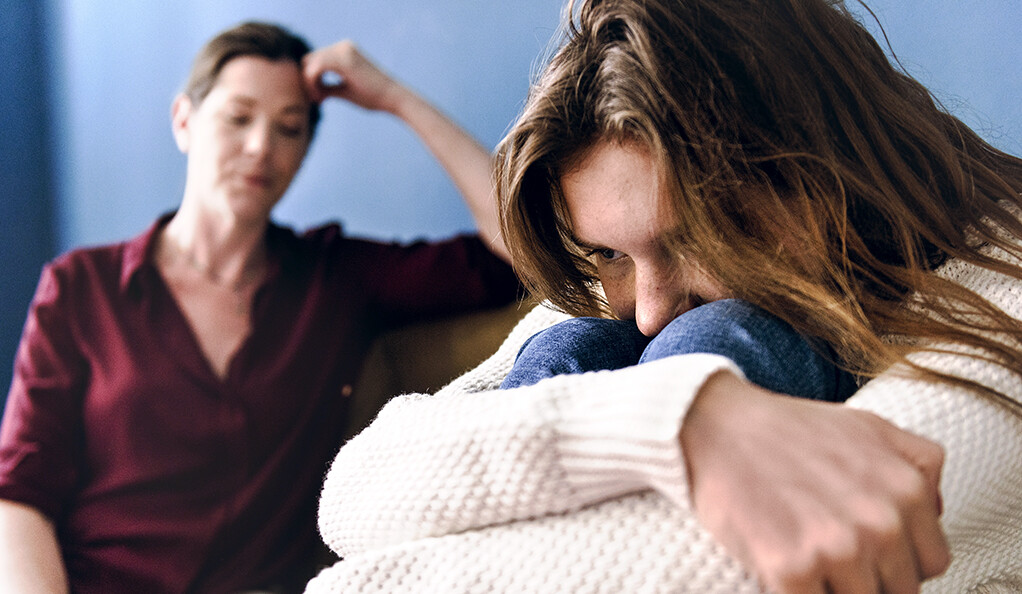 Child criminal exploitation can be very frightening for young people, parents, and carers. It is important to remember that the only people to blame are the exploiters.
Reassure them
"They really, really drum into them, the people they get involved with, that we're your family now, your family is non-existent, your family is nothing, they don't do anything for you, we will look after you"
(Parent interview)
Your child may be frightened, ashamed or humiliated by what has happened to them. The exploiters may have told them that you don't love them and/or they will be arrested or taken into local authority care. Reassure them that you love them and want to help and support them.
Listen without judgement
Your child may tell you things that are worrying or frightening. It is important that you listen to what they say. Create a safe place where you can talk and keep talking to them.
Keep talking.
It can be difficult if your child is behaving aggressively, going missing and blaming you. Try to remember that the exploiters want to turn them against you; they want your child isolated and alone with no-one protecting them. Your child may also be trying to protect you:
"I remember my son used to come to me and say, 'Mum, you don't understand, he's bigger than you, he's bigger than everybody. I can't explain, Mum, it's too much. I can't, Mum, just please, trust me, trust me.' But I could see the fear in his eyes"
(Parent interview)
One step at a time
Your child may be embarrassed about being criminally exploited, ashamed of what they have been manipulated, forced or coerced into doing or trapped with no way out. Try to take things one step at a time. Just by sharing what is happening means that you can get help together.
Seek help
Talk to a trusted relative, friend, or faith leader.
Contact an organisation with specialist knowledge of child criminal exploitation. More information about services and organisations can be found here.
Remember that you are not alone and things will improve. There will be other parents in your area who are in a similar situation. The organisations above may have details of parent groups you can join.
Record events and incidents
It can be challenging to identify child criminal exploitation. Keep a record of behaviours, incidents or events that concern you. This may include the names of friends or people your child talks about, bus or train tickets for unusual or unexpected trips, and car registration numbers. This helps to build a picture of what is happening and evidence that the police can investigate. The record can be shared with professionals to show how long you have been worried and the warning signs you have noticed.
Report them missing
If your child goes missing, report this to the police. Complete a form about your child, their friends, and where they like to go. Keep the form handy so that when they go missing you can give the police a copy or email a copy to them. This gives them important information that can be shared quickly.